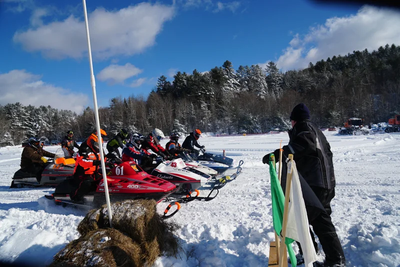 Welcome to Race Day! Our annual Lisbon Stump Jumpers Vintage Snowmobile Race is a safe, fun, and entertaining way to race your vintage sled. We have 25 different classes and usually have 200+ registered racers.

Located at the field across from Dale's Auto Body on Route 302 in Lisbon, our 1/3 mile track is groomed by our volunteers using our Tuckers.

Please see the General Rules and Class Rules section of our website for more info.